Your Integrated Organisation Solution
Manage your organisation operations efficiently
OfficeCentral Mika gives you a perfect opportunity to be able to manage your organisation very easily and efficiently. However, the great potential is in the platform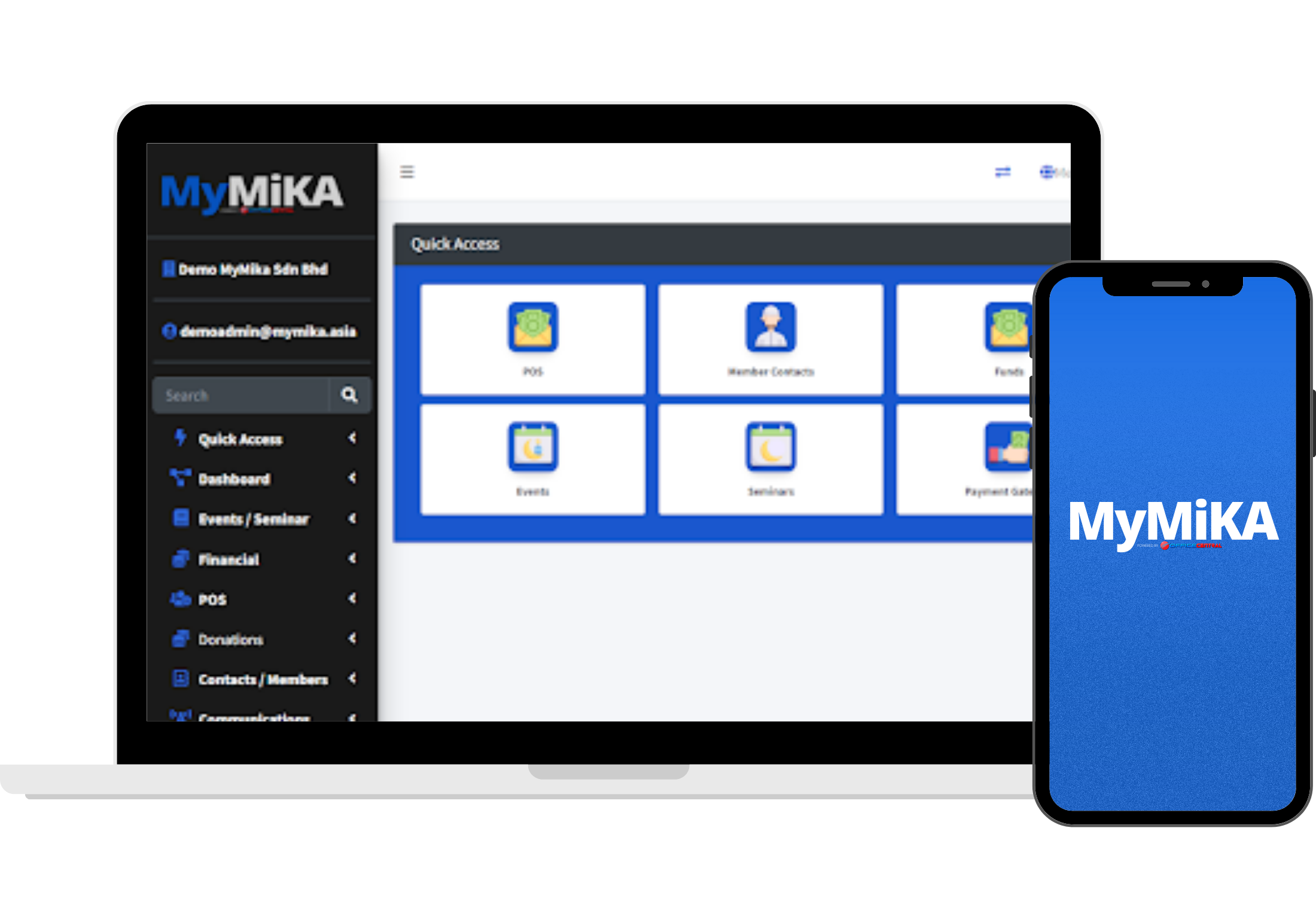 Why you should use MYMIKA
OfficeCentral Mika is one of the solutions created by the leading Malaysian ERP solutions for SMEs, Government Agencies, NGOs and Social Organisation
Accounting
Use the power of OfficeCentral "Mika" Accounting features that is designed with easy to use concept. You can immediately manage your account even when you are not from accounting background. Do the transactions and the reports are automatically generated for you.
Revenue
Manage your revenue easily from the system. You can use preconfigured revenue category for organisation to speed up the configuration.
Expenses
Manage your expenses easily from the system. You can use preconfigured expenses category for organisation to speed up the configuration.


Bank Reconciliation
Upload your bank transaction report into the Accounting module and let OfficeCentral Mika do the bank reconciliation automatically. Mika will automatically create the accounting transaction if the bank transactions are noy yet updated into the accounting system.
Online Payment
You can configure online Payment Gateway for your organisation from the OfficeCentral "Mika". We provide API that link the creation of your Payment Gateway seamless to ToyyibPay. You can immediately start receiving online payment.
Monthly Fees
Manage your monthly fees by using the OfficeCentral Mika. Set the amount and the frequency, and the system will do the rest. Members can use the Online Payment to pay the fees. The Accounting transactions is automatically done by Mika.
Members Portal
Your members can login into the OfficeCentral Mika and use the online members portal. He/she can view the fees to be paid/fees payment history, view his/her donations in the various categories. He/she can click online payment to pay the monthly fees or do donation from anywhere they are. He/she can view the e-Commerce pages to view/purchase products being offered.


Members Management
OfficeCentral Mika gives you a powerful members management system. You can keep your members data in a powerful database with comprehensive fields. You can see the dashboards, view members in various categories and groups, you can also see the payment history of members. In members portal, your members can do many self service functions provided in the members portal. You will save a lot of time with the members portal.
Fantastic Dashboards
OfficeCentral Mika provides you with many automated dashboards and reports that will give you tremendous savings on your time. You will have summary reports, detail fund reports, monthly reports, annual-monthly reports, trends, cumulative trends and many others.
International Payment Gateway
Set up your international payment gateway so that you can start receiving donations from your members/supporters from overseas.
eCommerce
We encourage you to try the e-Commerce module. You can start selling certain products that benefit your members. Not only that, you will create additional revenue for your organisation.


Events
Most Organisations will have events for members including the lectures and gatherings. Use the event module to announce to your members and record the event in your database. You can also set online zoom or google meet for online session. You can also provide links for your recorded seminars so that your members can link to recorded seminars.